Browsing all articles tagged with album
It seems that world-domination wasn't quite enough for Biffy Clyro. Following the mainstream success of Only Revolutions a few years ago, plus their already-popular Puzzle album, the band has recently seen their success go from strength to strength in a very short space of time, and before they knew it, Biffy Clyrobecame a household name. The whole episode apparently took its toll, and the band has been quiet for a while. That is, until now, because they're back with an epic double-disc album, Opposites.
It's ambitious, which is good because it has a lot to live up to. Only Revolutions was an album that could very easily be listened to from start to finish (without noticing, either). To boot, Puzzle was exactly the same, so consistency is definitely a must with Opposites. Happily, it lives up to it – Biffy Clyro set the tone with opener Different People, which starts slowly and patiently, as if the band know that they have a lot of time on the album to get their musical point across, and that they're certainly going to take their time about it. Next up is the familiar notes of released-single Black Chandelier, and listeners know that they're settling in for the long haul. The first disc proceeds to up-and-down its way through to the end, and the second disc opens with the again, familiar sounding Stingin' Belle, bringing a first-time listener back into familiar territory and keeping them going. Clever.  
Opposites is a showcase of a much darker sounding Biffy Clyro. Not so much musically, as the music itself sounds very similar to previous albums, but instead more thematically. The music is as consistently interesting, different and idiosyncratic as it ever was, and the heavier guitar parts sound very similar to previous albums (well, if it's not broken then don't fix it). But the lyrics and themes of the songs get across the feeling that this album is the culmination of a lot of emotional effort, sweat and tears. Next-to-gone are the more quirky, comical sounding songs such asWho's Got a Match? and Born on a Horse, but instead in the upbeat songs, the themes are more 'serious' than before. There's a prevalence of more emotive sounding songs, too. The Joke's on Us and Little Hospitals are great examples of this, speedy and interesting, but somehow more weighty and substantial than before.
There's not many issues with this album either, but the main one is that new listeners of Biffy Clyro won't appreciate the differences in sound and theme that an experienced Biffy listener might. That doesn't matter, though, because it's still a great album to start listening to. It might be a little overwhelming to a casual listener, though, because there's a heck of a lot to take in. It also cannot be listened to in one go, from the beginning of one disc to the end of the other, because there's purely just too much.
Biffy Clyro have managed to pull off something very special, overall. Opposites is a very consistent album from start to finish, with so much to listen to it's almost like a project to undertake when listening to it for the first time. It showcases more mature, deep sounding and thoughtful Biffy Clyro, if that's even possible, and that's great to see.
Read the original article on Planetmosh here: http://planetmosh.com/biffy-clyro-opposites/
It's pretty safe to say that, recently, Australian metalcore giants Parkway Drive have been on a mission. After releasing Deep Blue in 2010, the band have been relentlessly touring and collaborating, until finally heading into the studio to record a fourth album. Now they're back, and they mean serious business, with this, their latest full length offering, entitled Atlas.

In a nutshell? This is big. This is huge. And, to boot, it's really bloody excellent. Parkway Drive have pulled out all the stops with this album, and it's abundantly clear that they're intent on world domination. And with music like this, the world is going to have no choice but to lie down and let them achieve it. Atlas begins with a subtle, soft opening and drops into the speedily-chugged chaos of Old Ghosts/New Regrets, leaving a listener with their jaw dropped at what's coming out of their speakers. This feeling continues throughout the rest of the album, as it's full of ups, downs, slow bits, fast bits, emotive lyrics (all screamed to perfection) and ridiculously fast-picked and catchy breakdowns. To top it all off, it's all very well constructed, well recorded and doesn't like a hideous fuzzy mess.
Content wise, clearly Parkway Drive have a social and political agenda within this album, and it would be a neglectful review to ignore that fact. It's not preachy, though, it just sounds really quite angry (this might be the genre coming into effect, though.) This shows a great level of maturity within the band, and the fact that the music itself, to the untrained and possibly unappreciative listener, is terrifying, that message ought to get across with at least a certain degree of gusto. Excellent! Why do it any other way?
So, the highlights of this album? Well – Wild Eyes is most certainly one of the best moments on the entire record, and looks set to become a metal anthem of 2012 – definitely alongside already-released-and-ridiculously-catchy Dark Days and amazing-opener Old Ghosts/New Regrets. The chanting section (alongside an amazing breakdown) in Swing is also set to catch on with crowds around the globe.
In fact, there's very little to fault with Atlas, it has the capacity to make the genre of metalcore be taken a little bit more seriously by some listeners. This isn't music for kids, make no mistake. This album has actually got a bit of everything to keep any metal-head happy, including the ability to easily put Parkway Drive in contention for the best album of the year.
10/10
Standout Track: Wild Eyes
For Fans Of: Bring Me the Horizon, Architects, August Burns Red
Ironically named artist 'Conformist', the musical brainchild of 28-year-old Michael Simmons, releases his brand new  full length studio album, entitled 'Paid To Fake It', and it has to be said, there's easier things to listen to, that scare a listener a heck of a lot less. It's ultra modern, ultra-apocalyptic, ultra terrifying and ultra heavy on the ears. But that doesn't necessarily mean it's bad.
Musically, 'Paid To Fake It' sounds like an odd kind of post-modern type of dance music, with samples absolutely everywhere to create a chaotic sound that wouldn't sound out of place in a disused warehouse at 3am, pervading through an atmosphere of intense smoke, flashing strobes and lasers and a crowd who don't really know where they are. 'Paid To Fake It' begins with 'Savages Go Modern!' which is full of hefty, apocalyptic dance sounds straight out of the eighties but with a more sinister twist to them. Think 'Rammstein' meets 'Jean Michel Jarre' or 'Kraftwerk' and you're in about the right ballpark.
Good points – once a listener is completely over how strange it sounds, it's oddly addictive. It makes a listener actually want to be in that warehouse at 3am, just so they can hear how this would sound in that atmosphere. It also borders on dubstep, without having to actually call itself that and therefore being tarred with the same brush as some other, rather worse artists (no naming names here.)
It's not completely without its issues though. Some songs (for example, 'Big City Buzz Band') are all samples and no beat, giving it an obviously deliberate but still rather irritating disjointed feel that never really grabs a listener's attention. It's also very clearly not going to be to everyone's tastes, it's way too post-modern and psychedelic to be attractive to anybody except a few hardcore fans of the style and some very open minded listeners.
It's not meant to appeal to the wide audience, though, it's meant to do exactly what it does, and that's raise a few eyebrows.
So overall, 'Paid To Fake It' can be called a good album in so far as it does exactly what it originally actually set out to do, and that's cause a bit of a stir. It's very strange, strange to listen to, strange to write about and strange to even accept as music. Saying that, though, if listened to with a (very) open mind, it has the ability to grow on a listener, especially if listened to within the right context.
Read the original article here: http://www.neverenoughnotes.co.uk/2012/09/conformist-paid-to-fake-it-out-now-sound-vision-pr/#.UJvX02996So
'Where on Earth did that come from, and why haven't I ever heard of these guys?!' Those are probably the first two questions that people ask when first listening to trippy, terrifying progressive hardcore metallers Rolo Tomassi. Their debut album, Hystericswas released in 2008 to critical acclaim, alongside every subsequent album since, so whatever mathcore is, it sounds like it's working. Now the band are back, releasing a self-produced studio album entitled Astraea.
A newcomer to the band will be very, very surprised by Rolo Tomassi. Singer Eva Spence's trademark (and frightening) high pitched screaming almost speaks of some more intense forms of djent music. The rest of the instruments keep this theme going, the presence of effected-up synthesizer and the hefty bass guitars, punctuating their way through some whiny, picked guitar creates a very ghostly and haunting feel throughout the whole sound, and it leaves a listener asking "what just happened?" in the same way that djent music is actually designed to do.
In terms of this album, Astraea itself starts off in very sinister fashion, building up to an explosion of screams, synths and massively bass heavy chugs that weight down in a satisfying way. Tomassi have matured hugely in their sound for this album, it's the same as before but done in a less chaotic (though it's by no means less chaotic-sounding) and more thoughtful way than before.
There's some real brilliant moments on this album, too. The ending to The Scales of Balance is fabulously done, and the bass guitars in Remancer are to be envied across the metal world. Spence's vocals are consistently brilliant, causing just enough apprehensive feelings within a listener (especially a new one) to cause genuine feelings of "eek, it's actually quite scary!"
Issues with the album – this reviewer found himself consistently wanting the guitars to be louder, as if they were too far back in the sound to do them justice. The music is all about bass, synth and vocals, and the standard idea of the guitar being the staple of the metal band seems to have taken a sidestep to make room. It's not that this is a bad thing, and the music certainly doesn't suffer for it, but the guitars are so talented it seems a shame to hide them behind other instruments, deliberately or not.
So in short, Rolo Tomassi seem set on world domination, and with an album like this, they're likely to get just that. Described as 'mathcore' in some circles, Tomassi are different enough to avoid being branded 'just another metal band', and that's a massive advantage for them. In terms of Astraea, the best thing to say is that it's fabulous. If listeners like progressive metal styles, high pitched squealing screams (or in other words, any kind of djent), then it's worth buying.
8/10
For Fans Of: Fellsilent, Tesseract
Read the original article here: http://www.bringthenoiseuk.com/201210/music/reviews/album-review-rolo-tomassi-astraea
Hairy, dreadlock-sporting, acoustic-folk maestro Newton Faulkner has made quite a household name for himself over the last few years. After enjoying mainstream success with songs such as Dream Catch Me (although many people asked would recognise that song, but be unable to say who wrote it), he's back with a new full length studio album, entitled Write it on Your Skin.
Write it on Your Skin is, in a nutshell, everything one would come to expect from a Newton Faulkner album. It's fair to say, he hasn't exactly pushed the boat out in terms of how the songs are constructed. It's typical Newton Faulkner, but this isn't necessarily a bad thing. Typical Newton Faulkner has a history of being great to listen to, so typicality isn't a reason to not give this album a fair shot. Clouds, the first single to be released from the album makes an appearance on the tracklist, and is definitely up there in the high points of the entire record.
One of the most instantly noticeable things about Write it on Your Skin is the fact that there's some lovely moments that really shine out from the rest. Sometimes it's an entire song, such as Pick Up Your Broken Heart, which is especially emotive, well put together and, on the whole, a rather special song. Other times, it's specific sections of the songs, such as the intro to title track Write it on Your Skin, which is brilliant.
What's especially good about this album is that there's nothing specific to have an issue with. Every song, whilst different, is enjoyable to listen to which is fast becoming Newton Faulkner's trademark. The songs are lyrically emotive, wonderfully constructed, beautifully played and sung. Roll all that into one, and a listener ends up with something really special.
Issues – few and far between. Faulkner knows his stuff and knows how to make beautiful music. If one was to nitpick, it can be said that it won't be to everyone's tastes, and with others it will only be fit for them to listen to at certain times. Put it this way, don't listen to it in the car after a hard day, it will put you to sleep at the wheel. It's not fair to take away from the release itself with this argument, though, Faulkner is hardly going to think 'this is lullaby-esque, music; I don't want to be responsible for the deaths of tired drivers, better write something else.'
Write it on Your Skin is therefore set to become another unparalleled success for Newton Faulkner. It's wonderfully written, excellently played and packed full of so much songwriting talent, it's hard to know where to start. All that's left to say is that this reviewer hopes that he'll carry on exactly the same way for a long time.
Read the original article here: http://www.contactmusic.com/album-review/newton-faulkner-write-it-on-your-skin-new
Progressive rock masters Coheed and Cambria should add the word "consistency" into their name somewhere. Coheed, Cambria and Consistency. All right, fine, so it doesn't quite have the same ring to it, but it does accurately describe the band's illustrious career so far, as they've managed to constantly spew out album after album of progressive, experimental and sometimes downright bonkers-yet-brilliant releases. Their latest offering, part one of a double concept album, is entitled The Afterman: Ascension, and is definitely no exception to this rule.
Coheed and Cambria have, in some ways, always come across as a little 'tough to get into'. Maybe inaccessible is the right word, because there are so many aspects of the music that take so much getting used to for listeners. Whether it's the ridiculous amount of concept back-story to each album (and all the albums progressively), or even something so simple as the high pitched, snappy singing style of lead vocalist and songwriter Claudio Sanchez, Coheed and Cambria have always appealed to a very specific set of people, and that's the way they like it.
The Afterman: Ascension is more of the same, in effect. Those who aren't used to Coheed and Cambria will both dislike the music, and not fully appreciate it, so it would make sense for the "newbie" as it were to begin listening to Coheed and Cambria at a point where they are less established as storytellers.
To put it into perspective, this double album comes in conjunction with a hard-covered, coffee-table book that tells the story of Sanchez's science fiction universe. It's that immersive.
Musically, it's hard to fault The Afterman: Ascension. There's everything that one would expect from a Coheed album, and it definitely leaves the listener wanting the second part of the double album, which is great to see. Coheed are moving away from  messing around with their sound to a more established, recognisable one, which shows the bands immense talent for both playing their instruments and crafting an album, but also their intelligence to make the decisions that will steer the album's direction where they want it to actually go.
Problems – very, very few. The only real one is one that's already been mentioned. Listeners – the best piece of advice is: do not begin a journey listening to Coheed and Cambria with this album. Not because it's bad, but because it will be impossible to appreciate it fully.
So overall, The Afterman: Ascension is a fantastic album from a well established band, who know exactly what they want from an album, wrote the songs, put it together and released it. It's a fitting start to yet another chapter in the epic saga of Coheed and Cambria, and this reviewer feels like there's still a lot of gas left in the proverbial tank. Or should that be hyperdrive?
Read the original article here: http://planetmosh.com/coheed-and-cambria-the-afterman-ascension/
Critically acclaimed and highly praised singer songwriter Ellie Goulding returns with her latest full length studio album entitled Halcyon. It's the follow up to the extremely well received album Lights,which contained such hits as "Starry Eyed", "This Love" and "Guns and Horses", and if this reviewer is perfectly honest, it's been a long time coming.
The overused cliché is that Halcyon should be "that difficult second album" for Goulding. Yes, it's an overused phrase, but in this case there's definitely some truth in it – she has a lot to live up to after Lights. In fact, the unparalleled success of the former makes life difficult for this album, and it shows right from the beginning. Opener "Don't Say a Word" immediately comes across as more thoughtful, slow and emotive, and this theme carries on throughout the rest of the album, especially on "Joy".
Goulding seems more conscientious about how her music is going to be interpreted by her listeners than she was on Lights, where the music was anything and everything she wanted it to be. Consequently there are more prevalent themes on Halcyon, with electronic, hefty, slow and melodic songs prevailing. The tracks aren't oppressive or fast, but clearly demonstrateGoulding's skill both as a vocalist and as a lyricist. It's still bass-heavy, but that doesn't come across as the point of the music. The style allows her vocals to develop wonderfully, taking control of each song and making themselves known. It also allows her lyrics to flourish, and they're more noticeable than they perhaps would have been produced by another mainstream musician.
The one thing that could be said against this album is that it does have a lot less emphasis on the image of a singer songwriter. The music feels a heck-of-a-lot more electronic than before, which is surprising considering the vast majority ofLights was quite electronic. The prevailing instruments are that of the synthesizer, a bass guitar and an electronic drum kit, alongside heavily effect vocals. The acoustic guitars have for the most part (with the exception of title track "Halcyon") been consigned to the dim and distant past, and in some ways that's a shame, though the transition does work. Goulding thankfully has the talent to pull it off, and this fits comfortably as her new signature sound.
Overall, it's a different kind of release from Ellie Goulding. Halcyon is a more electro-pop yet a slightly darker sounding album than Lights. It could be interpreted as another way in which Goulding is attempting to find her feet, and if that's true that means that Halcyon is a slight concept album. But, whatever the interpretation, the important thing is that it's a good album. It really is.
Read the original article here: http://www.drunkenwerewolf.com/2012/09/28/ellie-goulding-halcyon/
The finest metal band to come out of Surrey in a long time are back on the scene. Female-fronted masters of melodic metal Orestea follow up their 2010 full length album Love Lines and Blood Ties with this, four track teaser of an EP entitled This is an Overture. An overture to what, we can only guess.
Despite only being young in their career, Orestea have gone from strength to strength. Already with an EP, full length album and various festival shows already under their belts, This Is An Overture displays a well earned streak of confidence in the southern English five piece.
Despite their success, Orestea's inoffensive brand of melodic rock/metal comes as a complete (yet pleasant) surprise to any new listener. It is, apart from anything else, really rather good. There's something for everyone in here; uplifting sing-along choruses with an epic enough sound to make The Lord of the Rings jealous, heavy breakdowns with chuggy, palm muted guitars and vocals with the widest range seen in a long time.
One of the best things about it is, Orestea are a female fronted (in the form of turqoised-haired wonder that is Lisa Avon) metal band that for once don't sound like Evanescence or Paramore. Phew. That's a relief.
The music itself is really catchy, with more hooks than a butcher's shop at Christmas. It's varied too, it's not just a complete onslaught of metal, but slows down, speeds up, goes between heavier and lighter moments to keep the listener on their toes. Avon's lyrics fit over the top perfectly, without being too intrusive but keeping control of the music and staying at the forefront. There are also some well hidden but very talented drums that give a proper insight into the band's metal roots.
The only issue with this release is that it's too short. This amount of talent deserves a full length album. It cannot come soon enough. Orestea have a huge amount of songwriting talent, and it needs to be put to proper use, and another full length album is really the best way to get this across. This is an Overture, whilst it has a title that obviously pre-empts a bigger release, it is over before it really gets going, and a listener finds themselves thinking "already?!" when the last note ends.
Isn't that the point of an EP, though? To leave a listener wanting more?
So overall, This is an Overture is a complete success of an EP, it's just a little bit short. Listeners (including me) want more! And Orestea need to keep going, and make more! But for now, in terms of This is an Overture, fabulous.
Read the original article here: http://www.newjunk.co.uk/post/32810718267/review-orestea-this-is-an-overture-ep
Late nineties, early noughties nu-metal giants Papa Roach have been quiet for the last few years. It's a shame, too, because they had a real flair for writing instantly recognisable, catchy music. In fact, almost everyone into metal has heard their anthem Last Resort, so it's great for music fans to see that they're back on the scene with a new, full length studio album, entitledThe Connection.
From the off, it's plain to see that Papa Roach are back with a vengeance, and they mean business. The first song on the album (after the slow, vocal-less Intro) is called Still Swingin'.Obviously, the band believe they've still got it, and it's also plain to see that Swingin' they definitely are.
What's really strange (and yet fantastic) about it is that it still sounds like the Papa Roach that we all know and love, and yet the sound itself has matured away from the nu-metal image that the band had before. It's still really rather heavy, but it has much less of a 'muddy' quality to the music than before. It's as if the band have changed their sound just enough to fit in with the style of metal music that's around today, but it doesn't feel like they've done this to just 'fit in'. The choruses are suitably epic, uplifting and soulful, there's even some well placed synthesizers in the backgrounds giving great effect (Wish You Never Met Me). The guitars are still very distorted, but easily audible, giving a great, warm tone and the bass is still exactly the same quality that Roach ever had – excellent.
Vocally, there's more tune to it. The Connection is a lot more lyric based than older Roach,there's more vocal harmonising than before, and the lyrics feel much more emotive and thoughtful than they ever did. This is a great move for Papa Roach, who have obviously aged and their music has clearly changed to reflect that very well.
It's not like there's any issues with The Connection, either. Fans of the older Papa Roach will have grown up alongside them, and will be mature enough to take these changes as they come. New fans of Papa Roach who might have been too young at the time will be introduced to a great band through this album, and a new generation of fans will learn to love them, so it's not like even the differences on this album will cause them to lose fans. If anything, they'll gain them.
So overall, Papa Roach have played their cards exactly right with The Connection. It's got a little bit of everything, a lot of old Roach sound but with a lot more of a mature flair than they ever had, and it looks like they're set to be taking the metal charts by storm.
Papa Roach. Still Swingin'? Definitely.
Rating: 9.10
Read the original article here: http://planetmosh.com/papa-roach-the-connection/?preview=true&preview_id=65619&preview_nonce=03569adfc3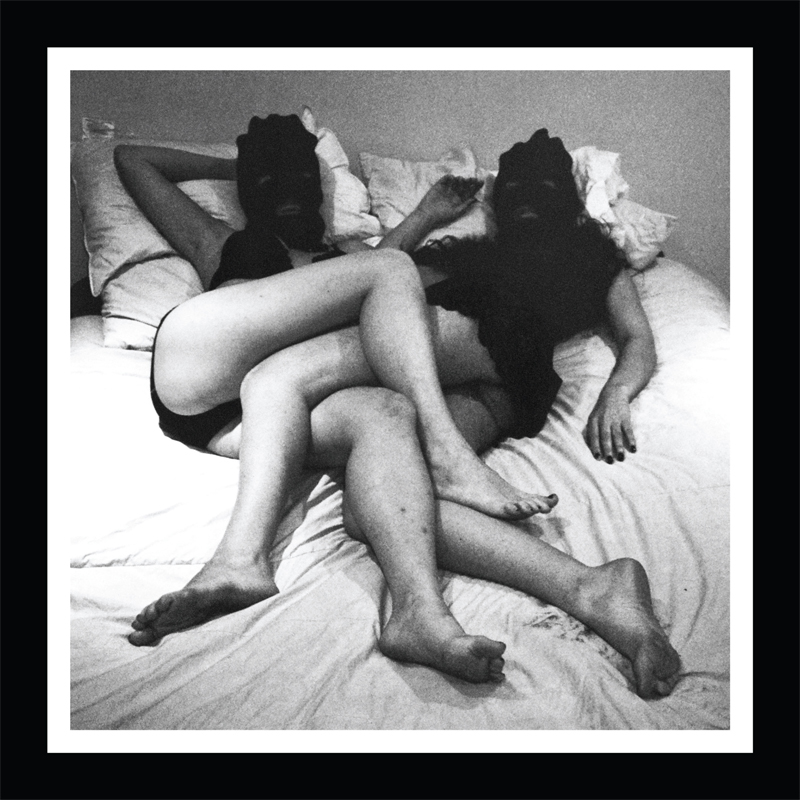 It's not been easy for Watford-based band Gallows over the last year or so. With vocalist Frank Carter leaving in July 2011, the band have undergone some major shifts in both in terms of the physical line up, and the creative sound they produce. Now, a year later, they're back with a full studio album, a self titled record, and judging from the sound of it, the bumpy year hasn't impacted their musical talent negatively very much.
Throaty vocals and a no-holds-barred approach to this album make it a complete success when it comes to Gallows' reborn career. The turbulent last year or so has been fraught with break ups and line up changes, but now they seem to be back with a complete vengeance, armed with new vocalist Wade MacNeil, formerly of Alexisonfire, and they mean business.
The band themselves have made it clear through their titled that they mean to carry on. After the departure of Carter, the band released a four track EP entitled Death is Birthwith MacNeil as vocalist, a title that has obvious messages to the fans, that Gallowsweren't going anywhere. This new album is self titled, which again seems to send a message about the band's intentions. Perhaps the fact that the album is self titled signifies a complete new beginning for Gallows, as if it's their first album, and as if all the titled previously released under the guise of Gallows no longer exist. A new beginning, a new sound.
Either way, this album starts off in the most sinister way possible – it's actually quite a creepy, spine tingling, chant-based sound – before exploding into an onslaught of overdriven energy. It's non-stop, unrestrained assault on the ears, right from beginning to end. Gallows are determined not to be set back, and they mean to show it as plainly as possible. It's got a lot going for it, too. The vocals are very throaty and hoarse, and the guitars have a satisfying sort of 'metallic' sound to them, making them jangle nicely in the ears. Austere is a great example of everything that makes this album special, a ridiculous amount of energy, which fires itself into the listeners ears, as well as that husky vocal line and meaningful lyrics.
The album might be a bit much for some. Especially those new to Gallows. The band have focused so much on making damn sure that they're not set back by the, obviously, setbacks that the band have faced, that they seem to have forgotten the fact that this might be lost on some listeners because they haven't followed Gallows until now. Happily, though, that's not too much of an issue, because this album is most definitely a great album all in itself.
So, overall, a terrific comeback for the Hertfordshire based rockers. They set out on a mission to prove that nothing will stop them, and they have definitely done that in style. Gallows are back, and they're here to stay. Don't believe it? Listen to this album and hear for yourself.
9/10
Standout track: Austere
For Fans of: Disturbed, Cancer Bats, Every Time I Die
Read the original article here: http://www.bringthenoiseuk.com/201208/music/reviews/album-review-gallows-gallows
Recent Posts
Archives
Categories
Tags
Latest Tweets
Sam's Tweets